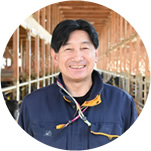 Asai Co., Ltd.

We consistently work on the production of beef from breeding to fattening. All our employees make efforts and carry out research to produce delicious beef.
The beef production requires continuous learning. We have a greart passion for producing beef appreciated by our customers at all times.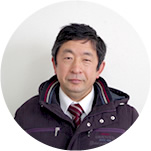 Katsuo Ito

We are figuring out what we should do to make cattle be comfortable. We will continuously work on the production of beef to be appreciated by our customers.
Kenichi Itagaki

We slowly and carefully raise cattle, focusing on long-term fattening aimed at the age of 37 months.
Produced beef is offered and sold at our directly managed beef barbecue restaurant "Niku no Mangetsu" located in Obanazawa City. Please try our finely marbled beef.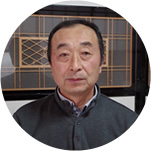 Junichi Endo

Thanks to the harsh winter, we can produce delicious Obanazawa Beef.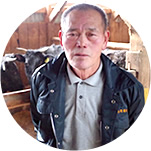 Toramatsu Onuma

We sincerely raise cattle focusing on long-term fattening.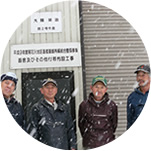 Orui Farm Co., Ltd.

In our town, Gobono in Obanazawa City, Yamagata, fireflies fly about in summer and the whole town is covered with snow in winter.
We take great care of our cattle under the environment blessed with the richness of nature. We would like you to try our beef.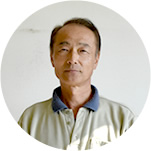 Keiji Okuyama

We work on fattening management, placing importance on the flavor of fat appropriate for Yukifuri Wagyu Obanazawa.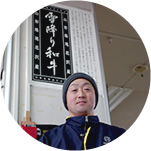 Ozaki Farm Co., Ltd.

We are trying to raise cattle freely and provide them with selected water and feeds. Please try our real Japanese beef.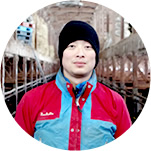 Katsuyuki Orihara

We raise 130 heifers focusing on meat quality. We also place importance on feeds and use original compound feeds.
We make the most efforts to raise our heifers carefully with affection so that they will not get injured or sick.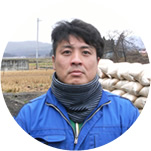 Takeshi Orihara
Yusuke Orihara

We will learn from cattle and live with cattle.
We thank for cattle and can live thanks to cattle.
Along with cattle, Kinji's heart has been taken over from my grandfather to my father, from my father to me, and from me to my son.
My life is not bad.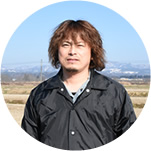 Yuichi Katakura

We are particular about the production of delicious beef.
Naokazu Kato
Takuya Kato

In Obanazawa, a snowy region having wide differences in temperature between summer and winter as well as between daytime and night-time in summer,we raise individual cattle with affection. We provide them with selected high-quality feeds and rice straw to produce safe Japanese beef having a mild flavor.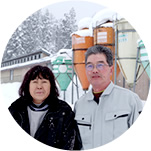 Naoya Sugano

We always raise 60 head of Japanese cattle and cultivate delicious Yamagata rice "Tsuyahime" with great affection.
Seietsu Kuroyama

We are particular about the breeding of cattle of Obanazawa origin. We produce Obanazawa Beef grown in an environment blessed with the richness of nature.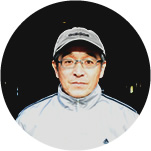 Kazuhiro Tokairin

We raise cattle with affection under the harsh environment where it is very hot in summer and snows in winter.
We are making efforts to produce delicious beef to make our customers happy. Please try Obanazawa Beef!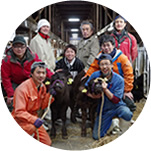 Mizukami Farm Co., Ltd.

In our farm, we produce calves; in other words, we have lives of the calves to raise them and provide their meats to our customers.
We think that beef we produce will be a source of your smiles and energies (lives).
"Relay of Life" All the employees sincerely face our cattle and are committed to their work involving lives of cattle with responsibility and pride.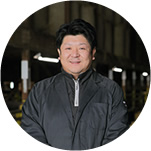 Skyfarm Ozaki Co., Ltd.

We aim to be a community-based as well as an active and lively company. Our future goals are to increase the number of head of cattle to 5,000 and to achieve further growth.
We have a directly managed beef barbecue restaurant "Futaba" in Tokyo which directly offer safe and secure beef.
Currently, we are planning to establish a tourism farm having cattle sheds and processing facilities where producers and consumers can see each other.
The company we would like to become is that having a clean farm where community people can relax and producing delicious beef to be provided to people across the country.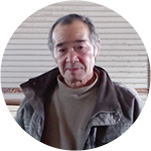 Kazuo Takahashi

We try to have communications with newborn calves as much as possible and raise them with affection.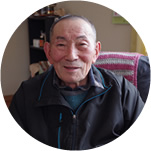 Kaneaki Takahashi

We have been producing cattle for 50 years. I have never been angry with cattle but have raised them with love. Domesticated cattle will have delicious meat.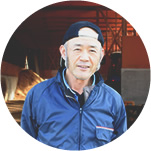 Taketomi Frontier Farm Co., Ltd.

We are not afraid of TPP because we produce Yukifuri Wagyu Obanazawa!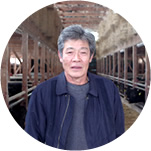 Kazuo Nishizuka

Our cattle are raised by our family with home-grown high-quality rice straw and natural water with the blessings of snow. We hope you enjoy our beef.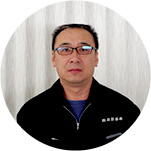 Ogino Farm Co., Ltd.

We sincerely raise cattle and produce delicious beef under the rich natural environment while placing importance on natural water and safe feeds.
We hope you enjoy our beef.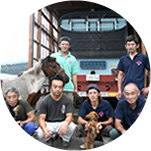 Bell Farm Co., Ltd.

Obanazawa Beef is originated in this region, one of the three famous places for snow in Japan.
They naturally put on high-quality fat in order to protect themselves from the harsh winter.
Under the rich natural environment in Obanazawa, we raise our cattle more carefully than we raise our children. We produce beef having fine marbling and delicious red meat.
In our farm, experienced experts fatten cattle until they can be marketed, and ship them according to the individual condition.
Please enjoy our beef having elegant and rich flavor.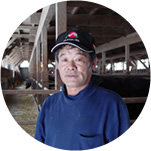 Susumu Watanabe

We raise our cattle with great affection. We hope you enjoy our beef.